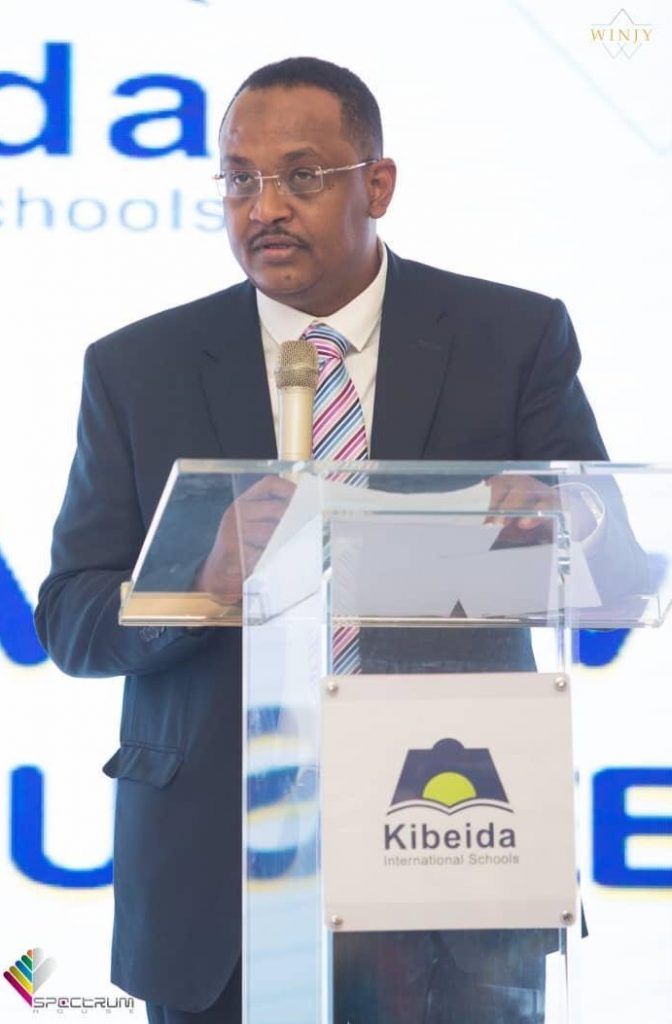 Dear Visitors
As the Founder and Dean of Kibeida International Schools I wish you a very warm welcome to our School!
I am excited and proud to announce that in September of 2019, the school has celebrated its Silver Jubilee and Reunion. It was a great occasion for our family including our alumni to celebrate the past and look forward with hope to the future where the school continues to be a landmark in the educational landscape of Sudan.
We pride ourselves as being at the heart of the community continuously working towards providing the children of local and expatriate families with excellent education delivered by exceptional teachers in purposely-built facilities.
KIS is one of the leading international schools in Sudan having a rich history filled with many successes and achievements. This comes from our commitment to providing the highest standards of education to our students and leading them to become well educated, lifelong learners, and successful, self-confident citizens.
Since its establishment in 1994, the school has faced many challenges, from hiring the right staff, to creating the suitable environment, which allows both teachers and students to excel and flourish, to gaining a foot in a market already controlled by previously well-established English medium schools with a long history and excellent reputation. KIS is currently spread over three campuses located in the major cities of Omdurman, Khartoum and Port Sudan working with over 1000 pupils from different nationalities and ethnic backgrounds.
Our key to success was in our firm belief that advanced and scientific educational methodology, highly qualified, updated and experienced intellectuals, and extracurricular activities are indispensable for a better education system.
In KIS we recognize that all students are uniquely talented and are able to develop positive relationships and realize their individual potential. By implementing a student-centred highly engaging and inquiry based learning environment we are able to help our students become confident, optimistic and compassionate young adults, ready to find their place in the world.
Finally yet importantly, I would like to express my sincere gratitude to all of our dedicated staff for their immense contribution and all the parents and good wishers for their invaluable constructive suggestions and support for the betterment of this school. My thanks also goes to our students and alumni for their continued strive for excellence, which proves to be an indicator to what actually KIS was, is and will be.
Founder & Dean
Engineer Mohamed Abdelrahman Kibeida